Retreat 2018 - March 2 - 4, Doubletree by Hilton - Racine Harbourwalk Hotel, Racine, Wisconsin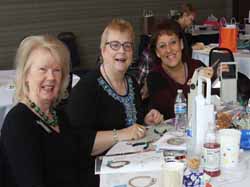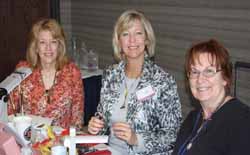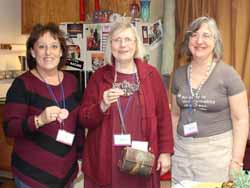 The Loose Bead Society invites you to submit a class proposal(s) for our Annual Spring Retreat to be held March 2-4 2018, at the DoubleTree Racine WI Harbourwalk Hotel. You may submit as many proposals as you wish. Our members particularly enjoy classes that feature new material(s) and/or technique(s). We encourage the submission of this type of class
Be advised that we are unable to offer any classes that require the use of an open flame at the hotel.
Below you will find two versions of the application. The first is a Word document that you can download, edit and email back to us (preferred); the other version is a "pdf" file that you can print, fill in by hand, and snail mail to us.
The compensation for the instructors will be based on the following fee structure:
• Instructors will receive $25.00 per student for 3 hour classes or $50.00 per student for 6 hour classes.
• Instructors will receive 100% of their kit fees.
Teachers may sell their kits, patterns, supplies, etc. before and after class to students in that class. To facilitate sales to the other attendees, there will be a Teachers Marketplace on Saturday, March 3rd, from 7:30 pm – 9:30 pm. We urge you to take advantage of this additional selling opportunity since it is offered at no cost to you.
The deadline for proposal submissions is September 8, 2017.
Any questions concerning this offer can be sent to the following email address: Retreat@LooseBeadSociety.org
Sincerely,
Maureen Bartz
VP of Special Events
Loose Bead Society of Greater Milwaukee
Click below for:
Word (.docx) version of Teacher Application PREFERRED (Click this link and your computer should automatically download and open Word. Please email your completed copy back to Retreat@LooseBeadSociety.org)
PDF version of Teacher Application (Print, complete and mail to - Maureen Bartz, Attention: Retreat, 5415 Amberwood Lane, Greenfield WI 53221-3203)
---